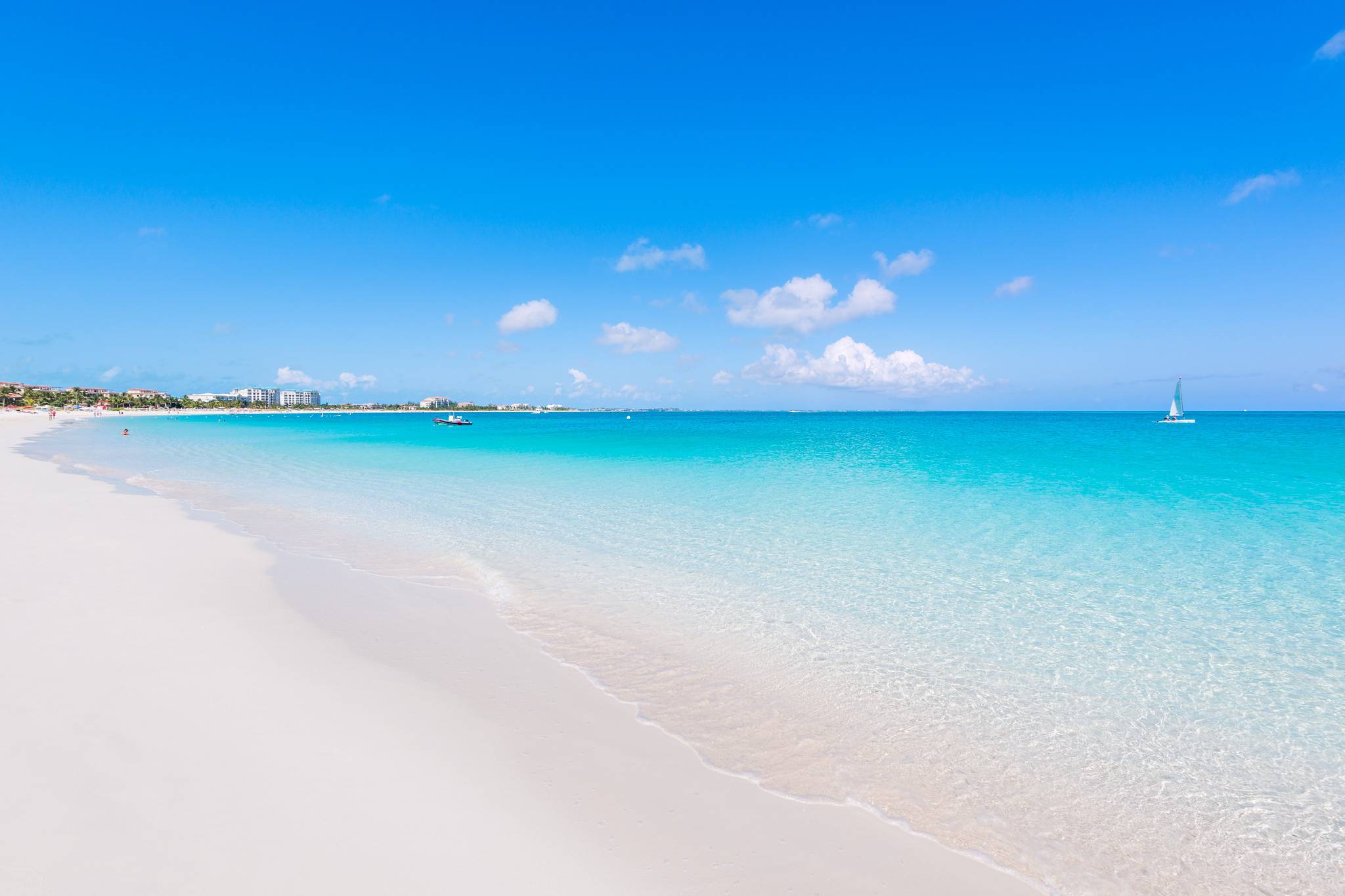 Amazing Things to Do in the Turks and Caicos
The Turks and Caicos is an incredible tropical destination, and there's a wealth of things to do in the water and on land. As may be expected, most things to do in the islands revolve around our signature turquoise water and pristine marine environment.
Check out Visit Turks and Caicos Islands for more information about the Turks and Caicos.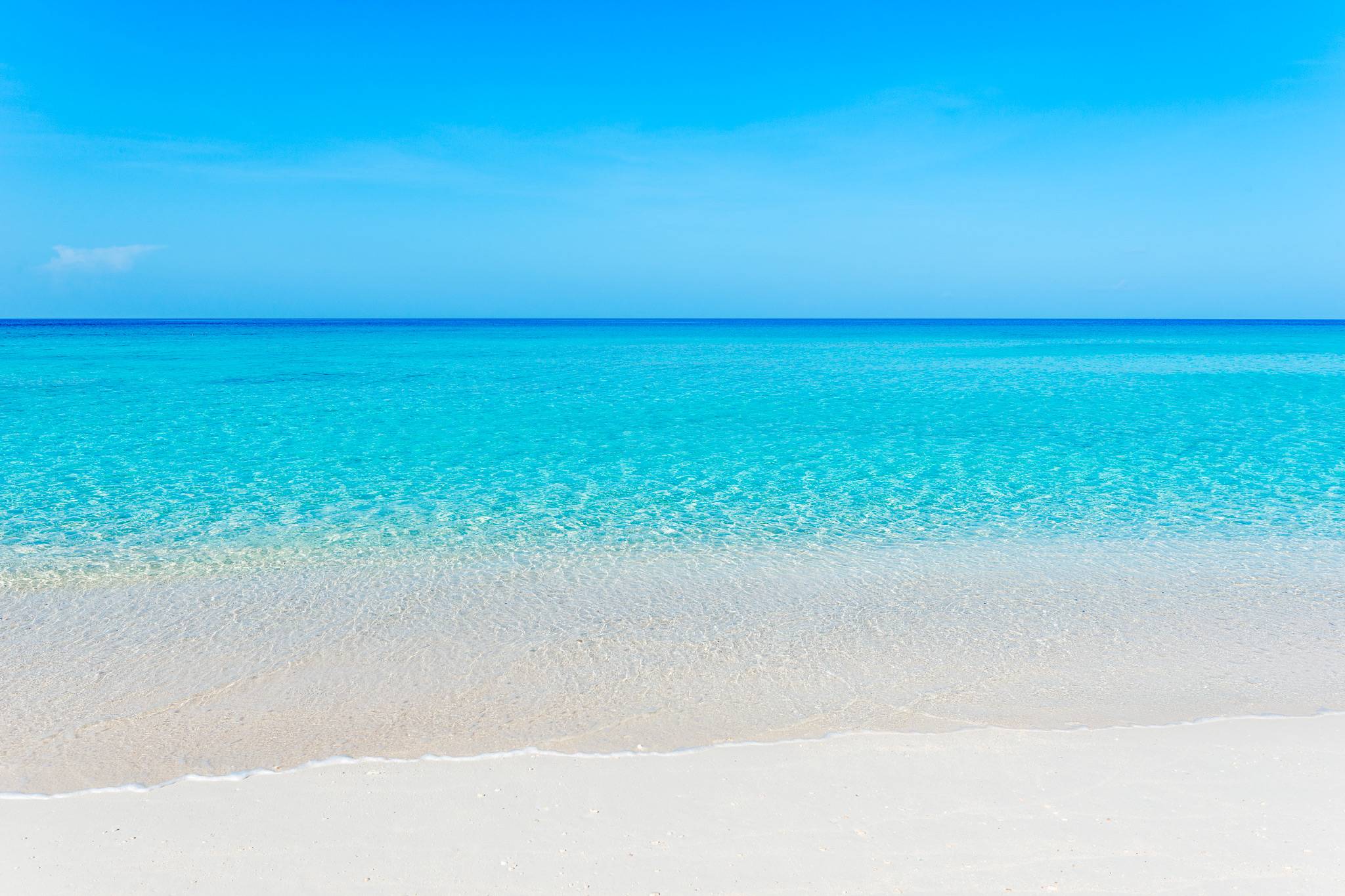 Our Incredible Beaches
Without question, our greatest attraction are the countless spectacular beaches found throughout our archipelago. Grace Bay Beach is of course the most famous coast in the country, yet there are so many more exceptional beaches to discover, on Providenciales and our other islands as well.
On Providenciales, some of the other top beaches include Leeward Beach, Long Bay, the Bight Beach, Sapodilla Bay, Taylor Bay, Turtle Tail, and Malcolm's Road Beach.
A great aspect of the Turks and Caicos is that a secluded beach is always a short journey away. Even in the busiest section of Provo, it's possible to find a deserted yet amazing section of beach within a couple minute drive.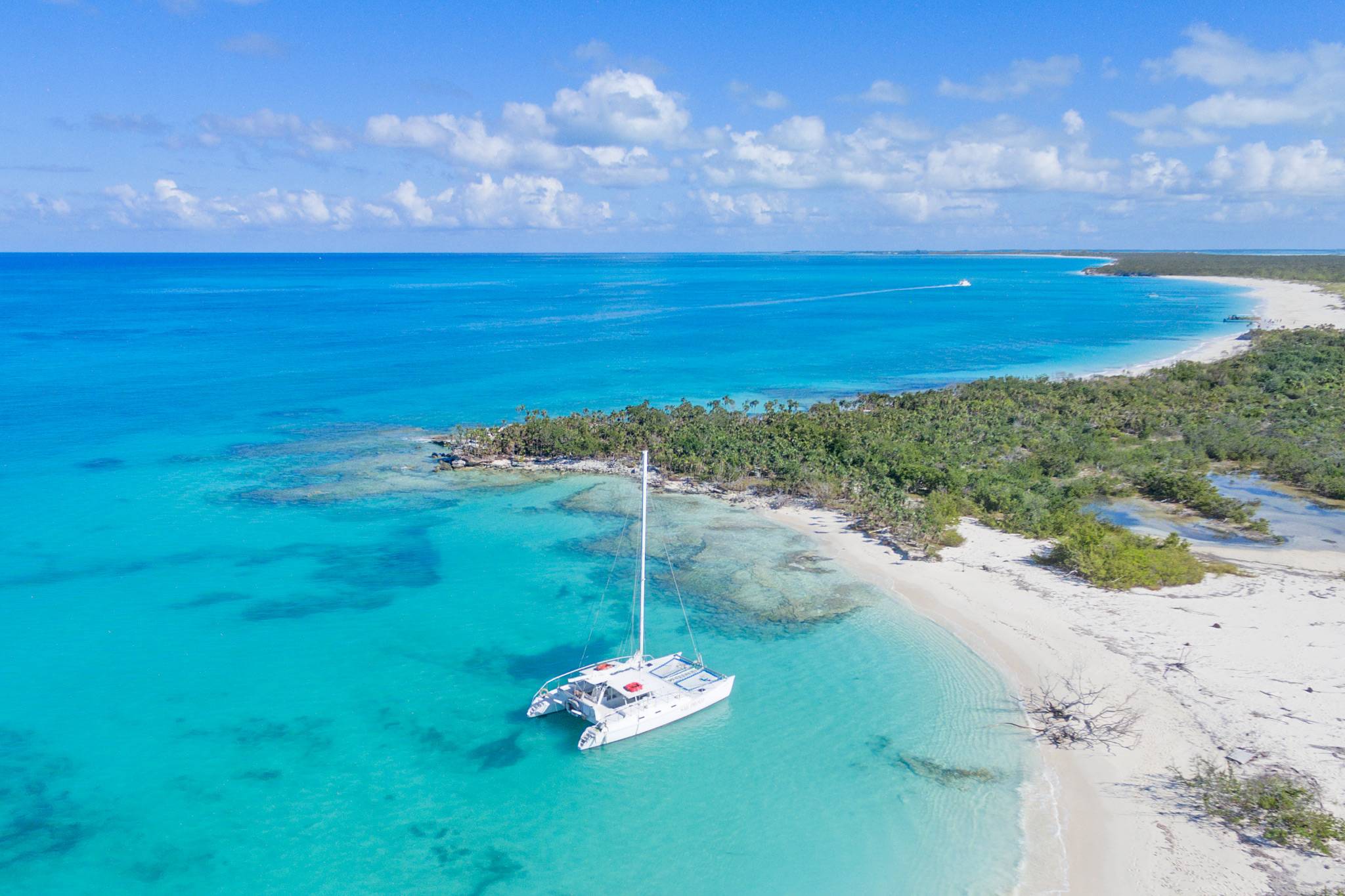 Boat and Yacht Charters
A boat or yacht cruise is a top way to experience our islands and marine environment, and there's a wealth of excursions on Providenciales, from shared party cruises to luxurious and custom private charters. The top cruise destination from Providenciales is the spectacular chain of small islands located between Providenciales and North Caicos. Here, the uninhabited islands of Little Water Cay, Water Cay, Pine Cay, Fort George Cay, Dellis Cay, and Parrot Cay hide some of the finest beaches and water in the Turks and Caicos.
Little Water Cay is a protected sanctuary and attraction for the critically endangered Turks and Caicos Islands rock iguana, where these large and friendly lizards can be seen in their natural environment. Little Water Cay is connected to the larger Water Cay by Half Moon Bay, which is a large sand bar network. Half Moon Bay offers an amazing beach on its north side, and a picturesque shallow lagoon to the south. Fort George Cay is another unforgettable stop. Here there's an amazing beach with shallows and sand bars, and 1700s cannons can be seen in the water where Fort Saint George once stood.
Full day boat trips and snorkelling safaris may also visit the nature sanctuary of French Cay, or beautiful West Caicos, which hides beaches, snorkelling sites, ocean cliffs, and historical sites. Most of the charters in the Turk and Caicos are power boats, yet there are a few sailing vessels for those seeking a more romantic and timeless experience. There's simply something special about gliding along with the wind, without the noise and distraction of engines.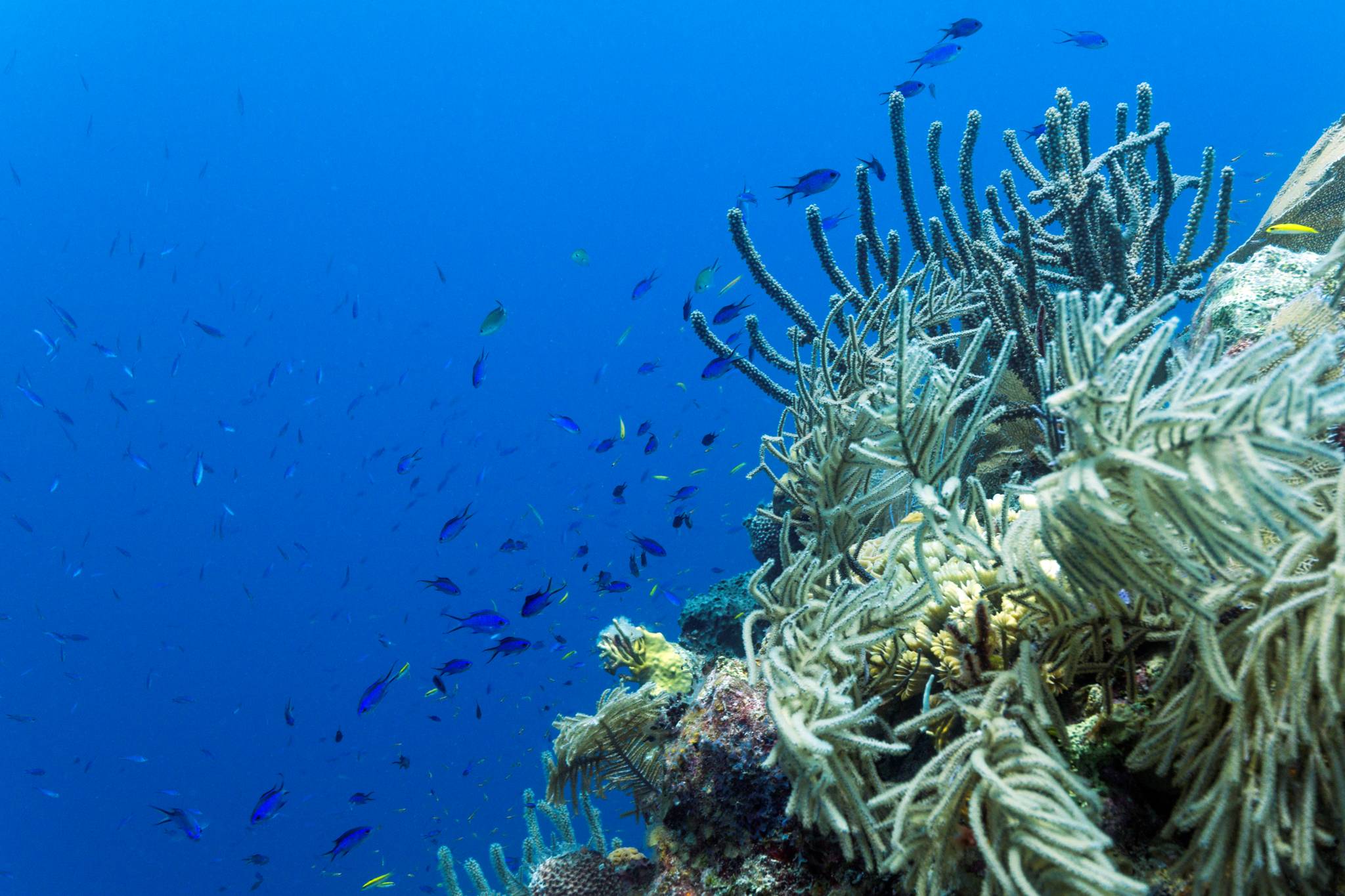 Scuba Diving and Snorkelling
The Turks and Caicos features some of the best diving in the Caribbean, and there's a great selection of dive operators, including shared dive trips, private charters, and even live aboard excursions.
The underwater sights in the Turks and Caicos combine excellent wildlife and coral densities with awe-inspiring wall diving, where there's an abrupt transition between the shallow water on top of the Caicos Islands subterranean plateau, and the very deep water off of it. At many locations, there's a wall face that's almost vertical, and this transitional zone supports a breath-taking spectrum of healthy corals and marine life.
The Turks and Caicos is a great destination for both experienced divers and those looking to learn. Many of the local dive shops offer a full range of PADI certified dive courses, from entry level Discover Scuba Diving and Open Water Certification, to Nitrox, Advanced Open Water and more. Most of the coursework for the beginning courses can be done online, so it's possible to start diving in the ocean without using much of your precious vacation time. The online theory portion can be done prior to arrival in the Turks and Caicos (or in the evenings), and then after a couple pools sessions, the final dives are done amongst the coral and fish!
Providenciales has two vibrant beach snorkelling reefs that are easy to access. The Bight Reef (also known as Coral Gardens) is perfect for beginning snorkelers, with a reef system that starts directly of the beach. This site offers turtles, colourful reef fish, stingrays, and interesting corals, all while being easy to navigate.
The more complex Smith's Reef near Turtle Cove is a great site for proficient snorkelers, with far more complex and varied reef systems. The outer reefs in the area are particularly beautiful with a wide array of vibrant hard and soft corals.
The sea creature sightings at Smith's Reef include a tremendous range of reef fish, stingrays, spotted eagle rays, turtles, lobsters, and the occasional nurse shark.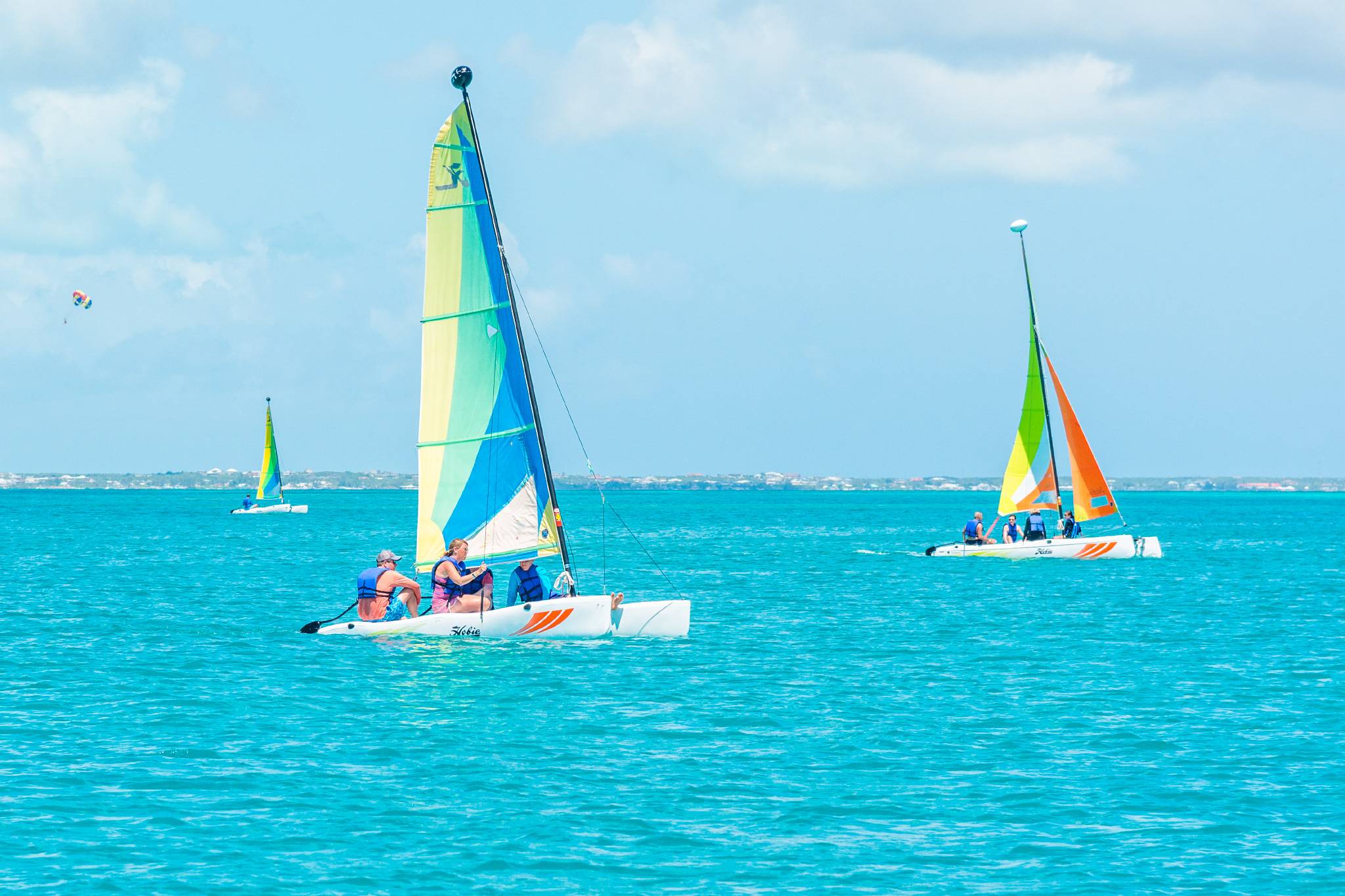 Water Sports
The Turks and Caicos offers a wonderful range water sports, which perfectly complements our signature turquoise water hues.
A kayak or paddle board wetland eco-tour is a very popular thing to do, and is perfect for most ages and athletic abilities. Tours usually depart from the Leeward area on Providenciales and visit the nature reserve islands of Mangrove Cay, Donna Cay, and Little Water Cay. These exquisite and uninhabited islands are critical habitats for the unique Turks and Caicos Islands rock iguana. The mangrove estuaries in the region teem with wildlife, including majestic birds, baby sharks, starfish, conch, turtles, and fish.
Jet skis are another favourite. Available are both hourly rentals and guided tours to beautiful locations such as Dellis Cay, West Harbour Bluff, and the La Famille Express shipwreck near Long Bay.
Some more and especially exciting options include kiteboarding, wakeboarding, tubing, and freediving. It's difficult to find a better destination than the Turks and Caicos for learning a new water sport. Crystal-clear water, perfect white sand, and amazing reefs are a very conducive learning environment!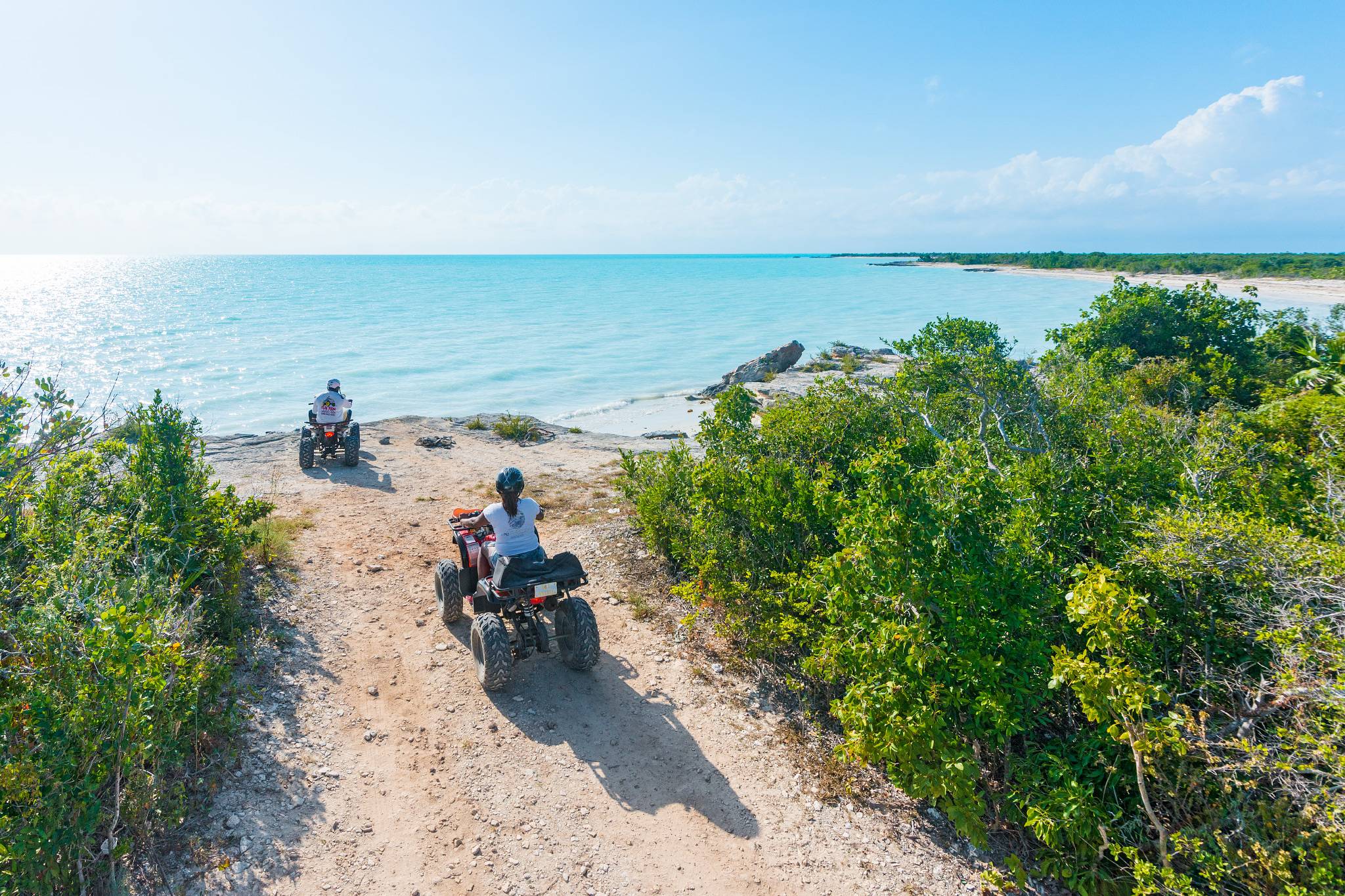 Land Sports and Activities
The Turks and Caicos boasts of a beautiful 18 hole golf course. Provo Golf Club is located near Grace Bay, and was designed by Karl Litten. In addition to the award-winning course, the club offers professional golf instruction, a putting green, tennis courts, and Fairways, which is a popular bar and restaurant. Horseback riding on the beach is another popular activity. Provo Ponies is the best-known stable in the country and operates rides at the exquisite Long Bay Beach. Provo Ponies began as a rescue stable, and has grown tremendously over the years.
Guided ATV Tours are a fun way to tour Providenciales, and on road and off road adventures are available. On road tours visit the popular sights on the eastern side of Providenciales, including several beaches, The Hole (a massive Karst sinkhole) in Long Bay, the Turks Head Brewery, and more. The west coast adventures navigate through the protected areas of the Frenchman's Creek Nature Reserve and the Chalk Sound National Park, and stops include an exquisite and remote cove with a beach and small cave.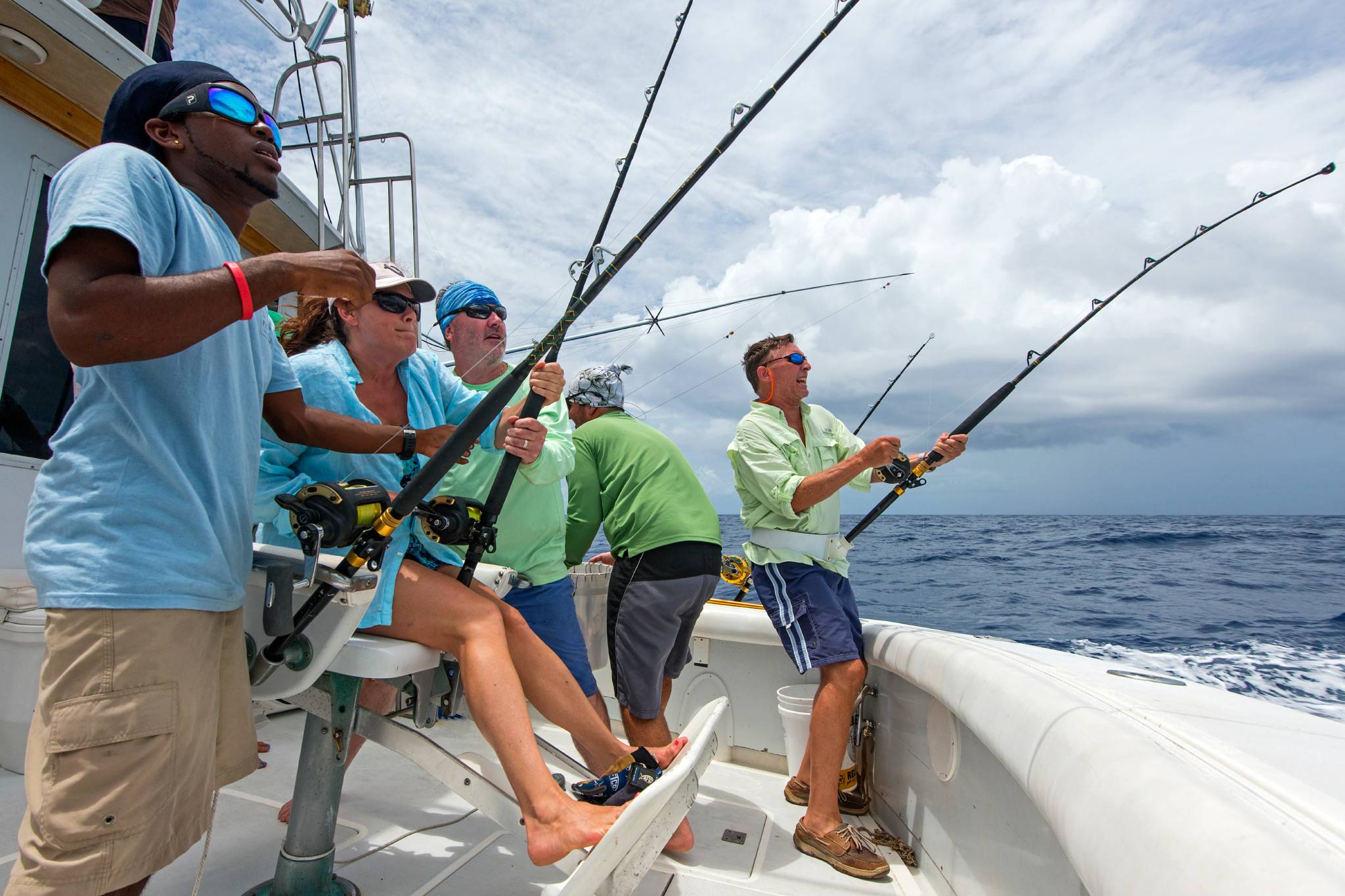 Fishing
The waters surrounding the Turks and Caicos are also exceptional for bonefishing, bottom and reef fishing, and deep sea sport fishing. There's a wide array of fishing charters, each with their own specialty.
The extensive shallows and flats of the Caicos Islands is home to world-class bone and fly fishing, with high densities of large bonefish, as well as permit, barracuda, and the occasional tarpon.
Bottom fishing for snapper, grouper, cero, and jacks is easy and fun for all skill levels, with the added bonus that the day's catch can be had for dinner!
Deep sea sport fishing for tuna, marlin, mahi-mahi, wahoo, and sailfish is a different game, and requires a bit more dedication. A collection of large sport trawlers with berths and cabins and smaller open vessels operate from Providenciales, and the journey out to potential fishing grounds is one of the shortest in the region.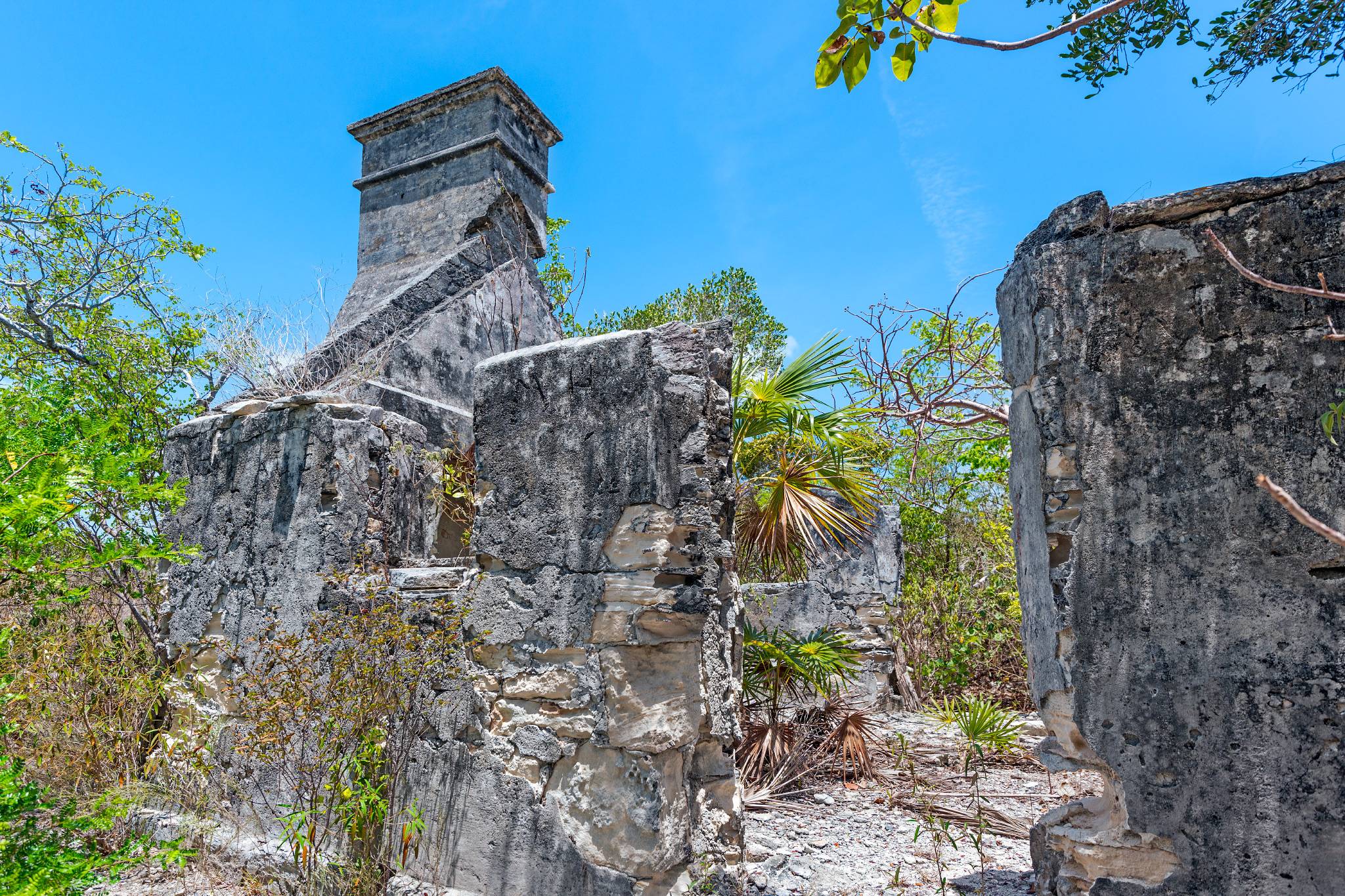 Tours and Day Trips
The Turks and Caicos is so much more than just Providenciales, and one of the best ways to begin discover our less-populated islands is by visiting North Caicos and Middle Caicos on a day trip. These two verdant islands are the largest two in the nation, yet only support very low levels of development.
There's a fascinating collection of natural sights, beaches, and historical plantation sites to explore, and the islands have an inviting and laid-back atmosphere. Conch Bar Caves, the largest dry cave system in the Lucayan Archipelago, is located on Middle Caicos and is open for tours.
It's easy to schedule and arrange your own day trip. Simply reserve a rental car, do a little research on the sights and beaches you'd like to visit, and then catch the passenger ferry that departs from Heaving Down Rock near Leeward.
South Caicos, Salt Cay, and Grand Turk are also great day trip destinations, and offer different perspectives. Grand Turk is the political and historical capital of the Turks and Caicos, the tiny island of Salt Cay offers remnants of the abandoned sea salt industry and a quiet Bermudian feel, and South Caicos combines an old tropical fishing town with majestic coastal landscapes.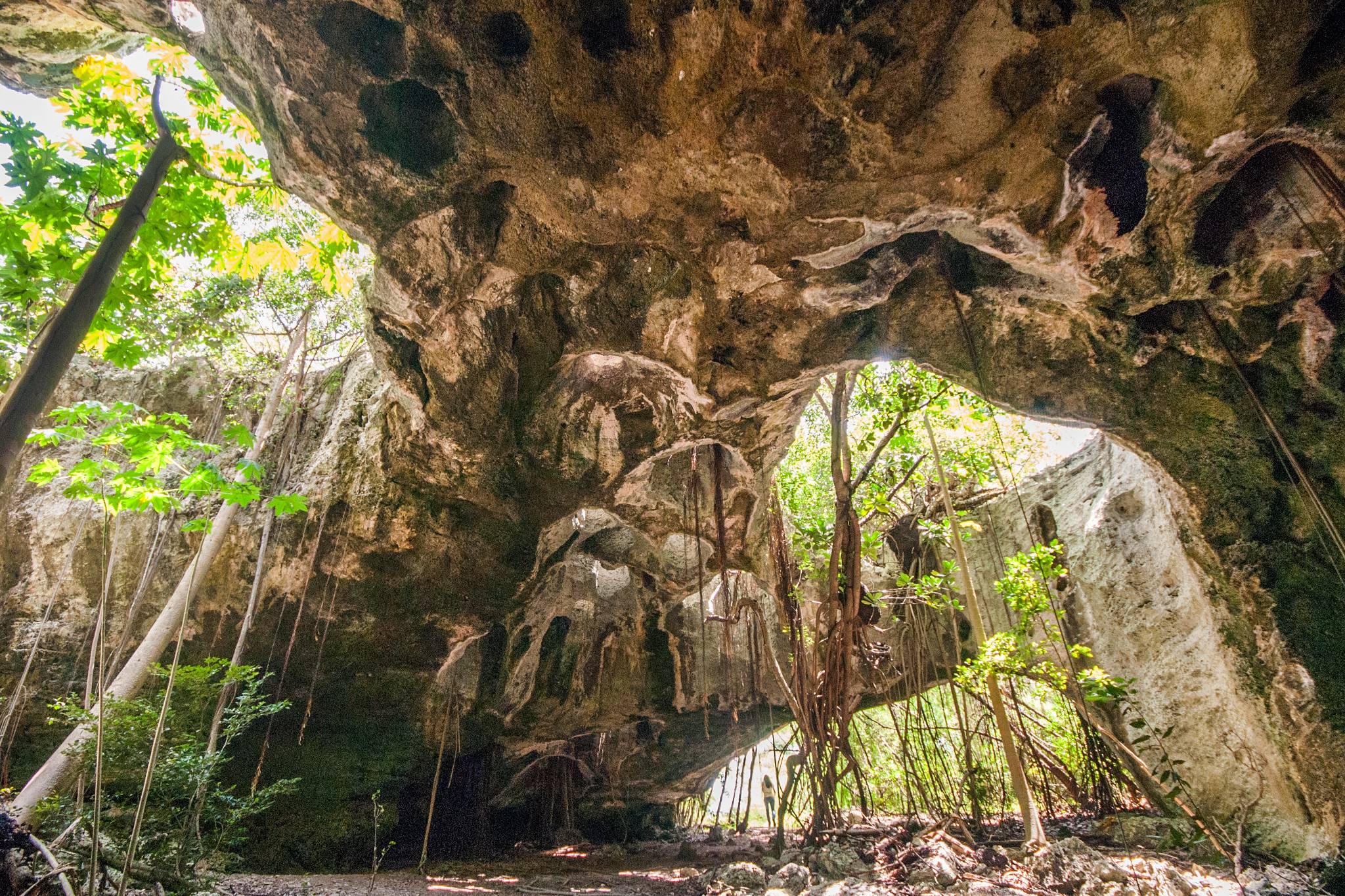 Extra Ideas
The famous Potcake Place, featured by several US television networks, is an island dog rescue charity located at the Saltmills Plaza in Grace Bay. This small non-profit pairs rescued Potcake puppies with new families both locally and internationally, and welcomes visitors to take puppies out for socialization walks on Grace Bay!
Parasailing is another must-do activity. Tours take place in the beautiful waters of Grace Bay, and it's exhilarating to see the turquoise water, barrier reef, resorts, and boats below. It's also possible to spot the larger sea creatures, including stingrays, sharks, eagle rays, and occasionally even Jojo the Dolphin!
Another possible thing to do for guests staying at a vacation rental in the Turks and Caicos is to buy a day or evening pass to one of the island's all-inclusive resorts. Beaches, Club Med, Seven Stars, and the Turks and Caicos Collection all offer day passes.
Last but certainly not least is whale watching. Every year during the late December to early April winter months, humpback whales migrate to marine banks around the Turks and Caicos to mate and give birth, and several locations in the country are excellent whale watching locations. Small and low impact tours are the norm here, and in-water snorkelling encounters are common. It's simply unforgettable to spend time in the water with these majestic creatures.