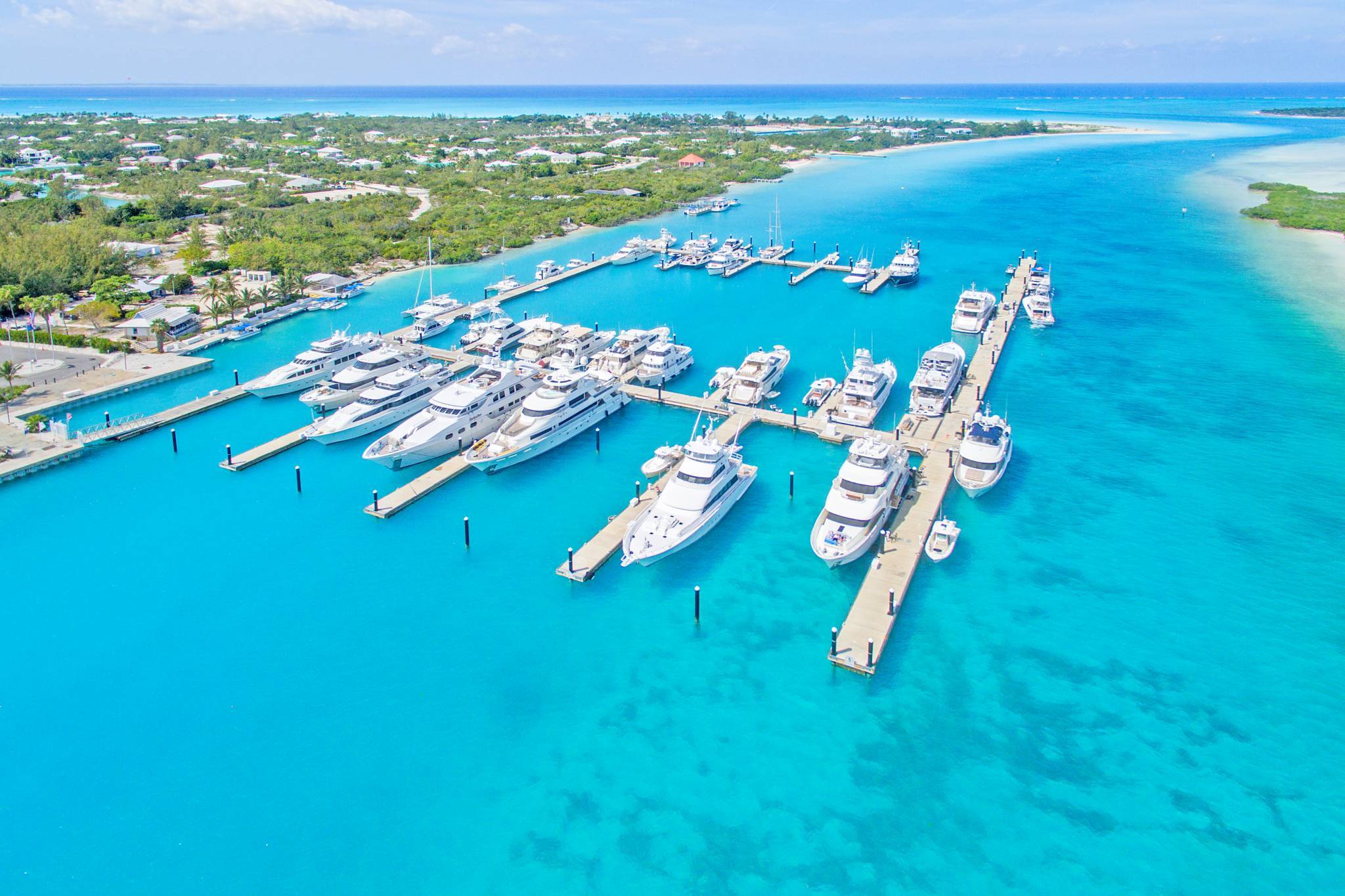 Turks & Caicos Travel Information
Flights are offered from several cities in the U.S. and Canada. Transatlantic flights from London.
Passport required for all visitors. Visa not required for U.S., Canadian, British and many other nationals.
Electricity, plugs, and receptacles are North American style. 120v, 60Hz electricity.
Time Zone is GMT-4, Atlantic Standard Time. Daylight Savings Time is not observed.
The Turks and Caicos uses the U.S. Dollar. There's no expensive Forex transactions.
English is our sole official language and spoken throughout the islands.
The 'Beautiful by Nature' Turks and Caicos Islands is a coral archipelago of 40 islands and cays, only 8 of which are inhabited. We are located south of the Bahamas chain of islands, 575 miles south east of Miami, Florida, and 90 miles north of Haiti and the Dominican Republic. With a residential population of approximately 45,000, the islands have retained their individuality and friendly, hospitable appeal.
In addition to some of the world's most spectacular beaches, the TCI has the third largest barrier reef in the world and is internationally renowned as a premier Caribbean dive destination and luxury retreat. The crystal clear water, unrivaled marine life, exceptional accommodations and diverse amenities have made us a magnet for discerning travelers. From the primary tourist center of Providenciales to the quiet, tranquil islands of North & Middle Caicos and the historic Capital Island of Grand Turk, each island offers a vastly different experience and unique character but all enjoy year round great climate, beaches and marine activities. We have a wide range of boutique hotels, all-inclusive resorts, condo developments and, of course, our singularly unique private vacation villas.
Weather
The Turks and Caicos are blessed with typical Caribbean weather (this IS where the sun spends the winter months): expect sunny days cooled by pleasant trade winds and temperatures in the 80's by day and 70's at night. Winter to summer variance is slight. Water temperature in the summer is 82 – 84 degrees and in winter about 74 – 78 degrees. Rainfall averages 35 - 40 inches per year in Providenciales, North and Middle Caicos, less in the Islands further East. It is more likely to rain in May/June and September/October than in other months. August to October are the hottest months and temperatures can reach mid-90s F. Dress is casual and relaxed. The pace is cheerfully unhurried.
Currency
US dollars are the official currency. With the exception of the Taxi services, the majority of commercial establishments (including restaurants, supermarkets and liquor stores) accept credit cards, and all banks have ATM machines. However, in our less populated sister islands, e.g., North and Middle Caicos ATM machines are not yet available and credit cards are not widely accepted.
Restaurants and Catering
In the Turks and Caicos Islands you will find over 95 different restaurants serving everything from soup to sushi. Most of these restaurants will serve local favorites like tasty local dishes including fresh caught fish, lobster and conch.
For those interested in dining in, there are many catering services like Kissing Fish Catering Services in Turks and Caicos that will shop and prepare gourmet meals in your villa. For a complete list of Chef's please contact us at villarentals@islandescapestci.com.
Activities
The Turks and Caicos – and especially Providenciales – offer a host of activities and diversions to keep you busy and entertained. This is truly a first-rate dive destination, and beach lovers will see why our beaches are rated the finest in the world. Fishing, boating, snorkeling, whale-watching (in season), eco-tours and a myriad of other watersports and excursions are in abundance; in Provo, there is an excellent 18-hole golf course, tennis courts, a casino, horse-back riding, an impressive array of restaurants from simple beach-side cafes to superb 5-star gourmet establishments.
In the heart of the Grace Bay District on Provo the shopping is plentiful, with island and Caribbean arts and craft, fashionable boutiques, jewelry and perfumes, cameras, leather goods, cigars, liquor, collectibles, resort wear, and souvenirs. Many Spa therapy and masseur services are available and will even come to your villa on request. Gyms, Yoga and Pilates are available to maintain any healthy physical regime.
There is much to be explored throughout our sister islands, so consider some island-hopping via ferry, commuter plane or boat charter: step back in time and visit historic plantation ruins, remnants of the Islands' salt trade (salt windmills and Salinas), caves, nature trails, protected nature reserves, and of course, endless stretches of unspoiled beaches and more.
Medical Facilities
In Providenciales there are several excellent private clinics offering medical care and emergency services. The Cheshire Hall Medical Center is a new full-service state-of-the-art hospital open 24 hours a day to everyone. At Island pharmacies you will be able to find most prescription medications but if you need special medications find out in advance if they are available on island.
Getting Here
Providenciales International Airport (PLS) is the international hub for the Turks & Caicos Islands as well as the center of the tourism industry. This busy international airport offers service from many North American cities, as well as Europe and several Caribbean islands. Check with your travel agent or each airline for seasonal schedules.
Travel Documents
Travelers from all countries (including the U.S.) will need a valid passport and tickets for return or onward travel.
Departure Tax
There is a departure tax of $35 per person usually included in your airline ticket.
Car Rentals
A car rental is recommended for villa vacationers in Providenciales, making shopping, dining and sight-seeing so much more enjoyable. We have several reliable companies who will be at the Airport to meet you and deliver your rental car. There is a wide range of vehicles available, from jeeps to 12-passenger vans.
Taxis and Limos
If you prefer to use an island taxi or limo to get around, these may be a slightly more expensive means of transportation, but also readily available.
Ferry service to North and Middle Caicos
TCI Ferry help you to explore the beauty of the garden island North Caicos and visit the most picturesque beaches in Middle Caicos. The ferry ride takes just a 25 minute, departing regularly from Walkin Marina, Leeward Provo to Sandy Point Marina, North Caicos.
If you want to stay end enjoy the beauty of the islands for more days contact Island Escapes TCI for villa rentals in North and Middle Caicos.