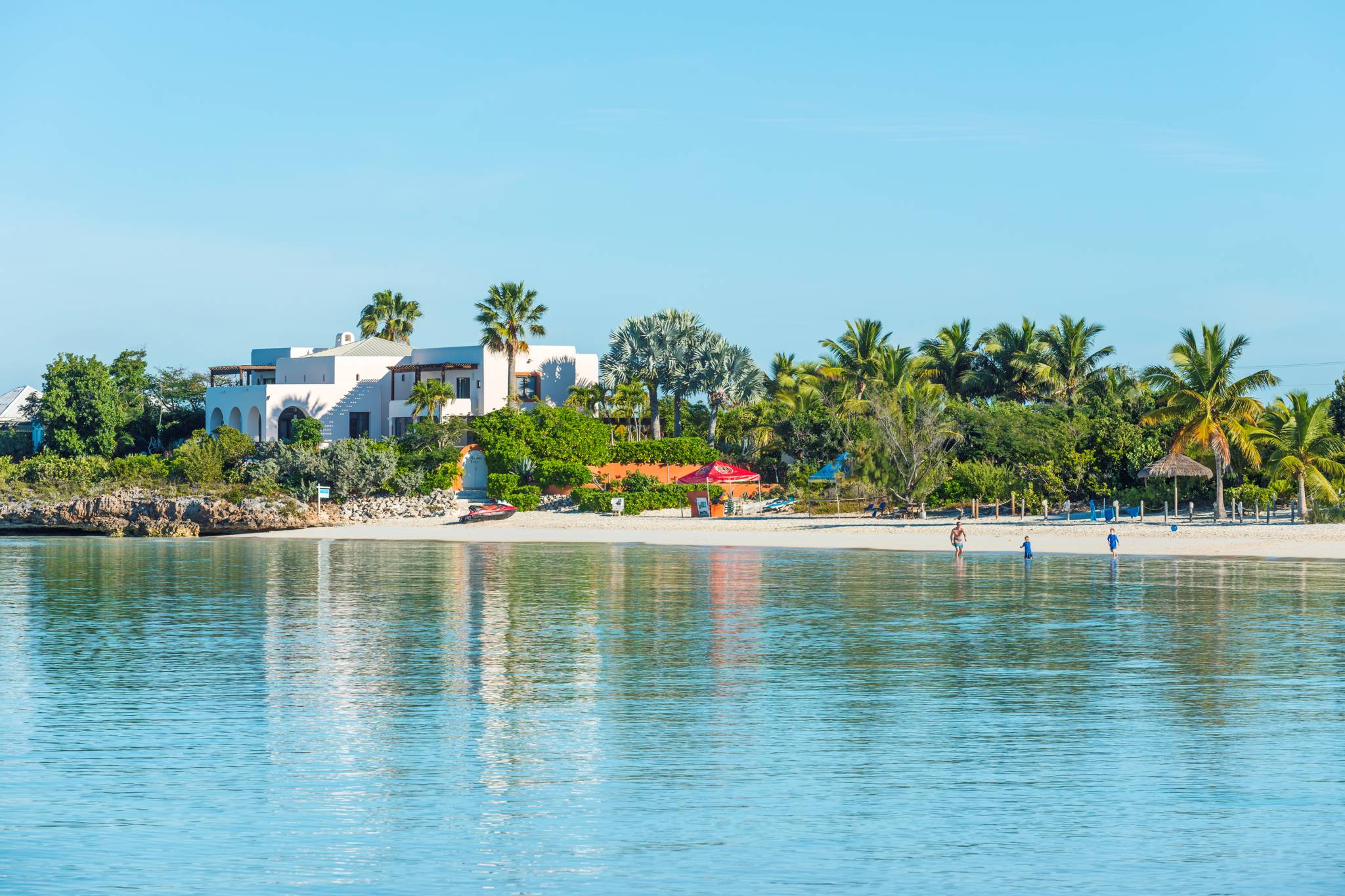 Turks & Caicos Frequently Asked Questions
Here's a list of our most common frequently asked questions. If you have any questions, just get in touch with us and we'll be happy to help.
About Us
How long has Island Escapes been operating?
We opened our doors in late 2011. Our offices are located in central Grace Bay at the Ports of Call shopping plaza.
What makes Island Escapes different from other local and international companies?
Not only are we a booking agent, we also manage our properties. Any questions about amenities, property features, pricing, specials and discounts are all directed and answered by us.
We're also the largest property management company in the Turks and Caicos Islands.
Why choose Island Escapes over an international company?
By booking direct, you'll pay the lowest possible price and get better and more direct service. You'll be able to contact us directly, on island, with any questions.
About the Turks and Caicos
What's the difference between Providenciales and Turks and Caicos?
The Turks and Caicos are two island groups: the Turks Islands of Grand Turk and Salt Cay, and the Caicos Islands of West Caicos, Providenciales, North Caicos, Middle Caicos, South Caicos and East Caicos.
Providenciales is the most populated island and the main tourism island, and is where Island Escapes and our portfolio of villas is located.
How many people live in the Turks and Caicos?
About 39,000 (2018 estimate).
Things to Do
What's the most popular activity, apart from enjoying the beaches?
A boat cruise to the Caicos Cays, including Little Water Cay and Half Moon Bay, is the most popular activity among tourists.
Is there any nightlife?
There isn't a whole lot of nightlife on Providenciales. The Grace Bay strip has a several bars and lounges. Some places, such as Danny Buoy's have karaoke on Tuesdays and Thursdays. Other restaurants feature live music on certain days of the week.
Where's the shopping area?
Nearly all tourist oriented shopping is located in central Grace Bay, and the main areas are Ports of Call (our home), Saltmills Plaza, and the Regent Village.
Food and Restaurants
Can I drink the tap water?
You can drink the tap water, but we don't recommend it. It's fine to use it for brushing teeth, etc.
Where can I buy fresh fish?
The main fish monger is Provo Seafood in Five Cays (near Bugaloo's). In addition, the Downtown area of Providenciales typically has street vendors selling fishing.
What's the best restaurant for local food?
We like Crackpot Kitchen, headed by Chef Nik. They're right next door to us at Ports of Call.
Where can I buy the best conch salad on island?
Simone's in Turtle Cove is our preferred choice.
Weather and Climate
How often does it rain?
On average, the Turks and Caicos has 43 days of rainfall per year. See this article for more information.
What is the water temperature and pool water temp?
The average ocean water temperature is approximately 80 F (26.6 C). It varies by around a degree year round.
Travel
What's the main airport?
The main airport in the country, and the only airport with international arrivals, is the Providenciales International Airport (PLS). All flights land here on Providenciales.
Do I need a power adapter?
We use North American plugs and our voltage is 120v—same as the United States and Canada.
If you are coming from Europe or South America, you'll need a simple plug adapter. Note that items such as hair dryers and curlers from 220v countries won't work.
Getting Around
Should we rent a car?
Yes, we recommend that our guests rent a car for their stay. Taxis can be expensive, and there is no public transportation option.
Is it easy to drive?
Most tourists seem to adjust quickly to driving on island. The main difference is we drive on the left. Maximum spend limit is 40 MPH (65 KPH).
Is there an UBER on island?
No, there are no rideshare services on Providenciales.